Facilities and Centers
The Department of Fine Arts always focuses on upgrading its facilities and services in order to provide the students (both undergraduate and postgraduate) with the maximum support and guidance to obtain the best results from the courses which they follow. Basically, the facilities of the department can be discussed with reference to three major sections including the Music, Drama & Theater and Film & TV.
DOFA is also responsible for the University Cultural Center to provide its students with an extensive framework to study and practice a vast range of culture and society related activities and programs.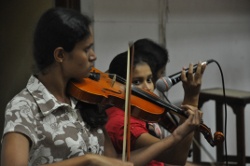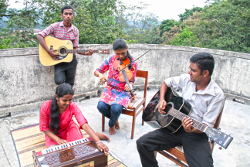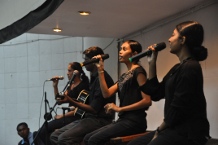 Music Section:
The Music section of DOFA intends to facilitate both the undergraduates and postgraduates who not only specialize in music but also study music as part of their degree programs (this sentence is not clear). The section includes a separate Music Room for the students to carry out their academic and practical works related to both eastern and western music.
The DOFA Music Section incorporates almost all the equipment, instruments and the technical devices used in the field.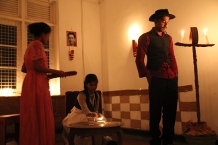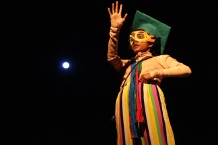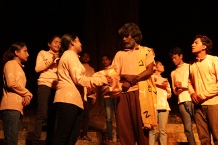 Drama & Theatre Section
The name "University of Peradeniya" itself marks a momentous chapter in the history of Sri Lankan drama and theatre. This is one of the reasons which the university is best known for. Therefore, we give a hight priority for theatre experiments in Drama & Theatre section. It is with great pleasure that the department states that it is well equipped with all the facilities (including latest lighting systems) to produce and direct a complete drama. The department enables its students to use the reputed theatre spaces in the university, such as the Sarachchandra Open Air Theatre, WUS and EOE Pereira Theatres etc.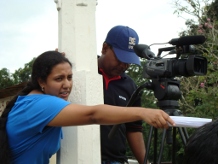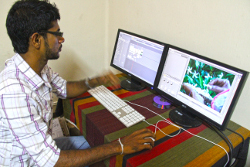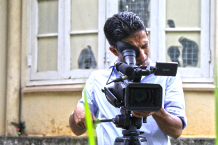 Film & TV Section
Parallel to the facilities offered by the other two sections mentioned above, the Film & TV section of DOFA is also well equipped with facilities to create video productions (video films, video documentaries etc.) at the department.
More specifically, the department has two SONY Digital DV cameras and a Final Cut Pro Editing Suite for film and related productions and editing processes. There are facilities to produce a complete film or a TV program at DOFA.
The Cultural Center
The Cultural Center of University of Peradeniya intends to improve the knowledge and skills related to art and culture of the university community. The center is currently functioning under the guidance and the consultancy of DOFA.