Ad Alta - A Day Dedicated to the Classical World
Eight Challenges. Six Teams. One Map.

The challenges covered different aspects of the Greek, Roman and Egyptian culture,
such as, food, clothes, theatre, film, sports, warfare and history.

Instead of explaining the wonders of the classical world in form of the traditional lecturing format, we decided to take it out of the traditional boundaries, and set up a series of activities the teams can engage in. The event was open to the undergraduates and graduates in all faculties, in an attempt to create an inclusive atmosphere where those who share a passion for the Graeco Roman world could meet and explore their interests and share knowledge, irrespective of their academic field.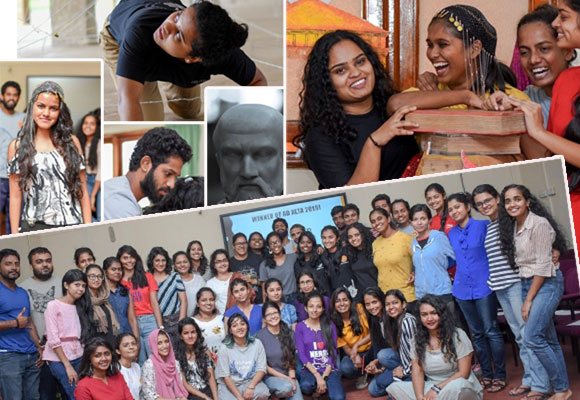 More photos of the event are HERE.
The Department of Classical Languages produced a stage drama titled "Lokanthara" in 2014.
***
LOKANTHARA

A play about the living, the dead, and the undead.
Whoever you are or wherever you are, you will have to fight for your rights.
But who will listen?
Blending the Greek concept with strong Sinhala lyrics the chorus of dead souls delivers the ideal fusion that goes with the sinister, creepy undertone of the play.
"Lokanthara" a tragicomedy devised along the lines of Classical Greek performances, is a play that straddles two worlds and moves between diverse eras in history.
***

Script: Renascor - "වෙනසක හමුවක්" Theatre Ensemble
Music Director: Pamuditha Manelanga
Director: Muditha Dharmasiri