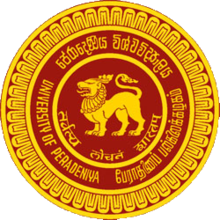 Department of Economics & Statistics
Faculty of Arts, University of Peradeniya
Economics Society
The objective of the Department of Economics and Statistics is not only to develop students in the academic sphere, but also to make them good citizens with positive attitudes and behavior as well as a strong sense of social responsibility. To that end, the Department has created an Economics Society where both students and lecturers play an active role. All the students reading for the Special Degree in Economics can become its members. Each year, so many activities are organized by the Economics Society such as annual field visits, social service programmes, hikes, welcome and going down ceremonies etc.
---
OFFICE BEARERS OF THE SOCIETY
Position
Name
President
KDMSB Wijerathna
Secretary
JMKGSL Wijerathna
Senior Treasurer
Prof. MB Ranathilaka
Vice President
B. Dushshanthan
Joint Secretary
WMSN Dharmapala
Junior Treasurer
WAI Weerasinghe
Editor
RAPM Rajapaksha
Committee Members
HK Samaranayaka
MI Williams
AMK Weerakoon
HGNA Kumari
JA Roshani
CONTACT DETAILS
President:
Secretary:
Junior Treasurer:
---
Contact Details
Address
Department of Economics & Statistics,
Faculty of Arts,
University of Peradeniya
Peradeniya, 20400,
Sri Lanka
Telephone
Head:+94 (0)81 239 2620
Office:+94 81 239 2621/22
Fax
+94 (0)81 239 2620
Email
econ@pdn.ac.lk
Copyright @ 2020 - Department of Economics & Statistics, Faculty of Arts. All Rights Reserved.